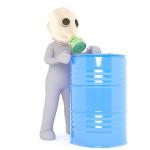 The adopted TR is to enter into force on 2 June 2021 provided that the EurAsian Economic Commission develops, approves and enacts (before 1 December 2018) the procedure for the development and maintenance of chemical substances and mixtures Registry and the procedure for the notification of new chemical substances.
The adopted TR applies to manufacturers and importers of chemical products. It contains requirements for conformity assessment of chemical products, chemical product identification, classification and labelling.
Annexes to the TR contain the list of chemicals to which the provisions of the adopted TR do not apply, the form for the chemical safety report, etc.
Law: Technical Regulation on the Safety of Chemical Products (TR EAEU 041/2017)