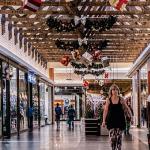 The EurAsian Economic Commission continues working towards the removal of barriers for the free movement of goods, services, capital and workforce within the internal EAEU market.
As a result of a recent discussion, the Commission is to continue working at removal of three more internal barriers. 
In particular, Belarus is currently applying the requirement to perform sanitary and epidemiological assessment of certain types of product, in addition to the requirements set by the EAEU Technical Regulations. This assessment is compulsory for food, goods for children, perfumery and cosmetics, oral hygiene products, construction raw materials, domestic appliances, automotive components and some other products.
Another example of an internal barrier is the absence for a unified set of rules for charging a security deposit for sale of alcoholic products. This security deposit is applied in all EAEU member states, except Armenia. Furthermore, in Russia the amount of this deposit is higher for foreign suppliers and in Belarus in Kazakhstan this deposit applied to foreign suppliers only, whereas Kyrgyzstan is only charging the deposit from EAEU suppliers. This situation creates discriminatory conditions for product exporters.