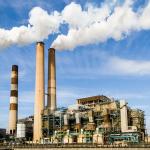 As of 5 December 2017, each facility impacting the environment is to be assigned, by the Russian authorities, to a particular environmental risk category. Such a risk category is to be assigned in order to determine the frequency with which the facility is to be inspected by environmental authorities.
There are five risk categories, which will be inspected with the following frequency:
High risk – every two years;

Significant risk – every three years;

Medium risk – every four years; and

Low risk – no scheduled inspections are to be performed.

 
Law: Decree No. 1410 of 22 November 2017 on the Criteria for Assigning Industrial Facilities with a Negative Impact on the Environment to a Particular Environmental Risk Category for the Purposes of State Environmental Inspections and on the Specifics of Such Inspections