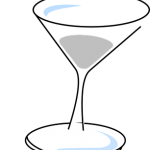 Starting from 1 January 2018 Russia prohibits production and sale of low-alcohol drinks containing tonics, except when they are intended for export outside Russia. The prohibition applies to drinks with alcohol content not exceeding 15% and containing certain types of tonics. The list of such tonics is to be adopted separately by the Russian Government.
The prohibition is set by the Federal Law No. 278-FZ of 29 July 2017 amending Federal Law regulating production and circulation of alcohol-containing drinks and non-foods.
The amendments prohibit retail of alcohol-containing foods, including distance sale of such products and sale of alcohol-containing non-foods with the use of vending machines.
The amendments also prohibit in mass-media and internet any offers to sell alcohol-containing foods, ethanol or alcohol-containing non-foods by distance sale if retail sale of such products is prohibited or restricted by law.