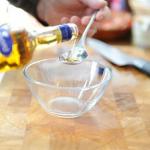 As of 25 January 2019, importers and manufacturers of oil and fat products, including animal and plant fats, are required to comply with the requirements imposed by Technical Regulation (TR) on the Safety of Oil and Fat Products.
The requirements imposed by the adopted TR apply to all food and non-food fat and oil products, such as plant and animal oils and fats, mayonnaise, distilled glycerin, plant oil spreads, household soap, etc.
The TR imposes safety requirements for oil and fat products, including requirements for their storage, production, packaging, labelling, transportation and placing on the market.
The TR also sets out the limits for hazardous substances that may be present in oil and fat products. In particular, the TR restricts the contents of pesticides, radionuclides, PCBs, lead, cadmium, iron, zinc, mercury, nickel, arsenic and other hazardous substances in oil and fat products.
All products compliant with the TR must be marked with the national conformity sign.
All conformity and sanitary certificates issued before the TR enters into force, are to remain valid until their normal expiry date.
Law: Technical Regulation on the Safety of Oil and Fat Products, Decree No. 520  of 19 July 2017