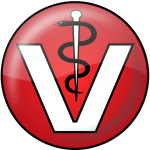 As of 15 May 2018, importers and manufacturers of veterinary medicines and feed additives are required to comply with the provisions of the adopted Technical Regulation (TR) on the Safety of Veterinary Medicines and Feed Additives.
The adopted TR applies to ready-to-use chemical-pharmaceutical and biological medicines and feed additives.
All veterinary medicines used and sold in Uzbekistan for veterinary purposes must have a valid registration certificate. The adopted TR regulates chemical and biological safety parameters of such medicines.
In addition, the TR sets out safety requirements applicable to the production, transportation, storage, circulation and sale of veterinary medicines and food additives.
Furthermore, the TR contains requirements applicable to labelling and packaging of the products in question.
Law: Decree No. 905 of 11 November 2017 on the Technical Regulation on the Safety of Veterinary Medicines and Feed Additives