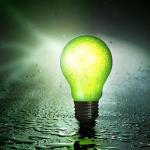 As of 1 September 2017, manufacturers and importers of external power supply sources (EPS) are required to perform compulsory energy efficiency certification for these products. As of the same date, manufacturers and importers of as well as single-speed asynchronous (induction) three-phase electric motors are required to issue a declaration of conformity with energy efficiency requirements.
These obligations have been imposed by Decrees of the Cabinet of Ministers No. 849 of 21 October 2016 and No. 77 of 27 January 2017.
There are currently 3 accredited certification (notified) bodies and 3 test laboratory in Belarus that are authorized to perform conformity assessment procedure for the purposes of energy efficiency.
In addition to the prescribed certification and declaration procedure, it is possible to obtain the required permitting documents based on the test reports issued by foreign accredited test laboratories or the manufacturer's own laboratories as well as based on the results of factory inspection performed by accredited certification bodies included into the Common Registry during the procedure of assessing conformity with the requirements of the EAEU TRs for low voltage equipment and electromagnetic compatibility of technical devices. This possibility allows the manufacturers and importers to minimize their expenses and to ensure sufficient proof of the declared product characteristics.
Products manufactured in Belarus or imported into Belarus before the requirement to perform energy efficiency certification or declaration enters into force may be sold or distributed without the national energy efficiency certificate or a declaration of conformity.
Notably, Belarus has implemented the energy efficiency certification requirement in stages. As of 1 July 2018 energy efficiency certification (assessment) is compulsory for fridges, freezers, electrical ovens and stoves, air conditioners, dishwashers, washing machines, dryers, lamps, TV sets and monitors, other household and office equipment. In order to perform this type of certification, 4 notified bodies and 7 laboratories will be accredited by 1 July 2018.
Belarus will continue to apply compulsory energy efficiency certification until the provisions of the EAEU Technical Regulation on Energy Efficiency Requirements for Energy Consuming Devices enter into force. The draft Technical Regulation is currently at the stage of inter-state approval.