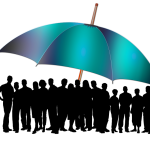 The head of the Department of State Supervision and Surveillance of the state standardisation authority (Gosstandart) reported that over 60% of electrical and electronic equipment imported into Belarus are not compliant with the applicable Technical Regulations of the EAEU.
In April 2017 regional inspections of Gosstandart performed market surveillance of around 700 types of electro-technical products, including domestic electronic devices, lighting equipment, etc.) for compliance with the requirements of applicable EAEU Technical Regulations: TR on the Safety of Low Voltage Equipment (TR TS 004/2011) and TR Electromagnetic Compatibility of Technical Devices (TR TS 020/2011)
As a result, the inspectors uncovered that over 60% (i.e. around 450 types of imported products) do not comply with the requirements set out by TR 004/2011 and 020/2011. The list of non-compliant product types is rather large and includes power cables, lighting devices, irons, electrical kettles, extension cables, chargers, etc.
The main areas of non-compliance are safety and electromagnetic compatibility (EMC) requirements. Non-compliance with them may lead to fire hazards and electrical shock which, in turn, creates a high risk to the life and health of consumers.
The percentages of the uncovered breaches are as follows:
Safety breaches – 22%;
EMC breaches – 26%;
Labelling breaches – 36%; and
Conformity assessment breaches – 16%.
(source: Gosstandart.by)
As a result of the implemented market surveillance measures, some non-compliant product batches were withdrawn from the market and administrative charges were issued. In addition, around 30 unjustified conformity assessment documents were rendered invalid.
In order to rectify the situation, the standardization authority (Gosstandart) has developed and submitted a number of regulatory proposals to the Cabinet of Ministers (some have already been approved). In particular, it is proposed to include into the Registry of Dangerous Products Prohibited for Import or Circulation in Belarus, an additional section containing a photograph of each dangerous product.