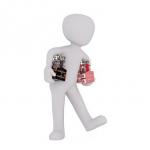 The Belorussian Council of Ministers published (on 1 March 2017) draft amendments to the Law on Consumer Rights Protection (No. 90-Z).
The proposed amendments would toughen manufacturers' obligations in relation to their products.
For example, the manufacturers would be obliged to specify the date of manufacture as well as the mane and address of the manufacture and (for some products) – the information on their energy efficiency class.
The amendments would also prohibit to sell products with faults or defects. Such a sale would be considered a violation of the law and technical regulations of the EAEU (ex-Customs Union).
All manufacturers would be required to immediately suspend manufacture of products if such a product is capable to cause any harm to the life and health and/or property of a consumer or to the environment. The manufacturers would be required to inform consumers about the potential hazards of such products within 7 days from the date of suspension of production/sale of products. The manufacturers would also be required to inform the relevant national authorities.
Manufacturers would be obliged to set product warranty periods. Any warranty period for products manufactured outside Belarus must not be less than the warranty period set out for this product by the Belorussian legislation and/or EAEU Technical Regulations.
Manufacturers would also be required to establish service period or shelf life period for their products, including their spare parts and components (unless the applicable Technical Regulations of the EAEU set other requirements).
The amendments are to enter into force on their official publication (except Article 1 which is to enter into force 6 months after its official publication).