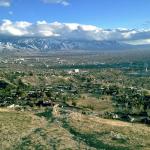 Belarus is planning to implement the National Action Plan on the Development of the Green Economy up to 2020. This plan calls for a number of regulatory changes, as the Ministry of Natural Resources and Environmental Protection has recently announced.
In particular, the Ministry plans to amend the legislation on public procurement of goods and services with the aim to promote "green" procurement.
Also, the Ministry plans to develop the draft law on the manufacture and circulation of organic produce. The complexity of this legislation is in the large number of international requirements for land plots where organic produce is to be grown.
The National Plan also provides for the development of a range of documents related to the implementation of "ecolabeling", and not only for production processes but also for products. Today, the manufacturers are widely using terms, such as "environmentally clean product" or "organic product" but there is no legal base for using this terminology.
The National Plan is to be implemented in two stages: the first involves preparation of the institutional basis and implementation of incentive mechanisms for introducing environmentally friendly technologies, and the second will involve implementation of a number of specific pilot projects.