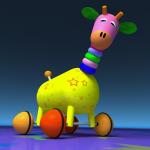 The EurAsian Economic Commission Collegiate has set transitional provisions for toy manufacturers and importers, in order to give them an opportunity to adjust to the earlier adopted amendments to the Technical Regulation on the Safety of Toys.
The adopted amendments regulate safety of toys that include magnets. For instance, it is to be prohibited to sell or distribute toys that include unattached super-strong small-sized magnets.
According to the decision of the EurAsian Economic Commission Collegiate, all certificates issued for toys before the amendments enter into force (i.e. before 30 March 2018) are to remain valid until their normal expiry date. Toys manufactured or released on the market pursuant to such certificates may be sold on the EAEU market until the expiration of their service period or shelf life.