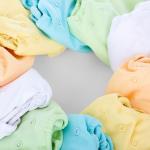 The EurAsian Economic Commission Collegiate has approved, at its meeting on 21 March 2017 in Moscow, the amendments to the Technical Regulation on the Safety of Products Intended for Children and Adolescents (CU TR / TR TS 007/2011, in force since 1 July 2012). 
As a result of the amendments, the manufacturers will have an opportunity to use modern artificial materials for the manufacture of different types of children footwear.
In addition, the amendments impose stricter requirements for the quality of fabric used for manufacturing clothing for children and adolescents.  In order to implement these requirements, the amendments clarify the division of clothing for children and adolescents into second and third layer clothing. As a result of the amendments, suits (including school uniform) will be classified as second layer clothing if these suits do not have any lining or if their lining occupies less than 40%.  This amendment has quite a significant impact since more stringent safety requirements are applied to second-layer clothing in comparison with third-layer clothing. For example, for second-layer clothing intended for children from 7 to 14 years of age an increased hygroscopicity is required.  The air permeability index of second layer clothing should not be less than 100 dm2 / m2, and for the third-layer clothing - no less than 70 dm2 / m2 (for lining).