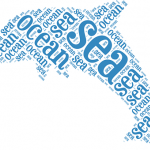 As of 1 September 2017, manufacturers and importers of fish and fish products (e.g. raw fish, caviar, etc.) will be required to comply with the provisions imposed by the Technical Regulation on the Safety of Fish and Fish Products (TR EAEU 040/2016).
One of the main regulatory changes introduced by this TR is that the consumers will stop paying for ice in frozen fish. The weight of ice in frozen fish must not exceed 5% and the weight of ice in products made of cut or cleaned shellfish must not exceed 7%. Weight of ice in whole shellfish must not exceed 14%. Now the weight of fish will be indicated on the packaging separately from the weight of ice for which the limits are set.
Any fish products that are not compliant with the adopted TR is prohibited to be placed on the EAEU market.
The TR also sets limits or prohibits the content of certain hazardous substances in fish products. These substances include amoxicillin, bacitracin, halofuginone and other substances, including growth stimulants that are frequently used by fish farmers and that are harmful to human health.
For wild fish, the TR requires that such fish must be caught in "safe fishing areas".
Fish products made of certain types of poisonous fish will be prohibited for circulation on the EAEU market.
Fish products intended for children may only be manufactured at special facilities and in special conditions. It will not be allowed to use phosphates, flavor enhancers, benzoic, sorbic acid and their salts in the production of fish food intended for children.
The adopted TR provides for a transitional period until 1 September 2019.