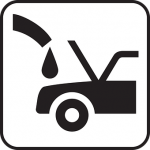 As of 30 September 2017, revised lists of standards apply to the Technical Regulation on oils, lubricants and special liquids (TR TS 030/2012). The revised lists were adopted by Decision of the EurAsian Economic Commission Collegiate No. 111 of 28 August 2017.  
The purpose of such a revision was to ensure the possibility of more efficient compliance with the requirements imposed by the TR on lubricants, oils and special liquids.
The revised list of standards that ensure compliance with the TR on oils and special liquids includes standards applicable to lubricants, industrial oils and similar products. It also includes standards applicable to liquids used for electrotechnical purposes (e.g. transformer oil) and other insulation oils. 
The revised list of standards containing compulsory testing and sample taking methods includes standards that are to be used to determine share of water in petrochemicals and other standards.