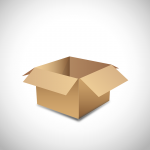 As of 21 May 2017 manufacturers and importers of packaging and packaged products packaging, are required to comply with the amended provisions of the EurAsian Economic Union Technical Regulation on the Safety of Packaging (TR TS 005/2011).
The amendments clarify the scope of the TR application by excluding from the scope all cargo containers and cargo pallets used for the transportation of goods by air, road, sea and rail transport.
The amendments introduce a number of new definitions, including "accompanying documentation", "combined material" and "shelf life".
The requirements for marking of packaging have also been clarified. Marking of packaging must be indelible and long-lasting. The amendments clarify that marking identifying the material from which the packaging is made must be placed directly on the packaging and/or in the accompanying documentation. If there is no marking on packaging, the manufacturer of the product that is to be packaged in this packaging must place on the tag or label the required marking with the identification of the material the packaging is made of (pursuant to the documentation accompanying the packaging).
Marking must contain the relevant digital code or letter code of the material it is made of and pictograms set out by Annex 4 to the TR: food contact pictogram and the Mobius loop (the possibility of recycling).
It is no longer required to apply a "cosmetic product" pictogram or a "non-food material" pictogram on packaging.
The amendments also introduce organoleptic requirements pertaining to food contact packaging, including baby food packaging.