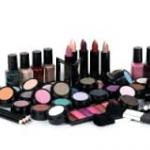 Decision No. 23 of 15 March 2016 of the Eurasian Economic Commission Collegiate sets out the transitional provisions for entering into force of the amendments to the Technical Regulation on the Safety of Perfumery and Cosmetics.
According to this Decision, all conformity assessment documents issued before the Decision No. 91 of 2 December 2015 enters into force (i.e. 25 January 2017) are to be valid until their expiry date.
Conformity assessment documents issued before 1 January 2017 which do not have an explicit expiry date, will remain valid until 28 December 2018.
Products manufactured and/or released for circulation during the validity period of the above mentioned documents, may remain on the market during its shelf life period.