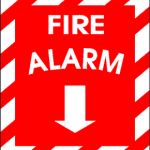 Starting from 3 April 2017, manufacturers, importers (suppliers) and users of automated fire fighting equipment, automated fire alarm and evacuation management systems, have to comply with requirements contained in the adopted Technical Regulation (TR).
The TR imposes requirements for the design, testing and putting into operation of automated fire fighting systems.  Manufacturers and importers of fire fighting systems must ensure that the technical documentation for these products contains information on the frequency of regular technical service and inspection of automated fire fighting systems.
Organisations using automated fire fighting systems are required to develop and implement internal instructions on the operation of such systems as well as instructions for the relevant operational personnel.
Law: Order No. 1111 of 29 November 2016 on the Approval of the Technical Regulation "Requirements for Equipping Buildings, Premises and Structures with Automatic Fire Alarm and Fire Fighting Systems as well as Fire Warning and Evacuation Management Systems"