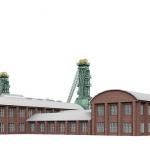 As of 30 July 2017, owners and operators of production, administrative or other buildings and structures are required to identify fire safety characteristics of such a building or structure. These and other amendments were introduced by Federal Law No. No. 244-FZ of 29 July 2017 that amended Technical Regulation on Fire Safety of the Russian Federation.
This means that for each building and structure the owner or operator must identify the following:
Its functional fire safety class (these classes are described in Article 32 of Technical Regulation on Fire Safety Requirements, range from F1- F5.3 and depend on the purpose the building or structure is used for);
Degree of fire resistance and constructive fire hazard class (both are to be determined in accordance with the Set of Rules Fire Protection Systems. Fire Resistance of Fire Protection Objects. SP 2.13130.2012); and
Fire safety category of external installations and category of the building, structure or premises in accordance with their fire and explosion hazard (for industrial facilities only).
It will be possible for the owner or operator to contract an external accredited certification body to perform the identification.
The amendments make it possible to decrease the distance between residential, public, childcare buildings and sport facilities if fire-resistant walls are constructed between the mentioned buildings and facilities.
In addition, the amendments remove from the Technical Regulation all fire safety requirements for electrical products. These requirements are regulated by the EAEU Technical Regulations.
Law: Federal Law No. 244-FZ of 29 July 2017 on Amending Federal Law "Technical Regulation on Fire Safety Requirements"