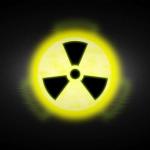 The guidance is recommended for all organisations that emit radioactive substances into the ambient air from stationary air emission sources.
The guidance contains methods for monitoring air emissions of radioactive substances. Organisations may use monitoring methods other than those set out by the guidance, provided that the use of such methods has been justified.
The guidance recommends to register emission parameters, including air consumption, quality and quantity of radionuclides and the activity of emitted radionuclides – for each separate emission source.
Law: Order No. 347 of 30 August 2017 on the Adoption of the Safety Guidance for Atomic Energy Users "Recommendations on the methods and means of monitoring of radioactive substance emissions into the ambient air"