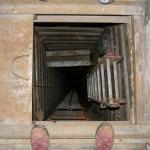 Currently, in Russia there is no consolidated document that regulates works in confined spaces.
The Ministry of Labour and Social Protection (MinTruda) is planning to fill this gap by developing a separate set of safety rules governing works in confined spaces. Works in confined spaces include works in wells, shafts, cisterns, vessels and other types of confined spaces.
The number of accidents that happen in confined spaces (not only lethal but also light accidents resulting in minor burns) is currently rather high. That is why the Mintruda aims to systematise the requirements and develop a document that foresees all dangers posed by works in confined spaces. If the Ministry achieves this goal, the adopted document is likely to be a workable one.
The Ministry is planning to develop the document containing safety rules for works in confined spaces by 2018. The Ministry has promised to introduce a three-month "grace period" for employers in order for them to be able to adjust to the new requirements.