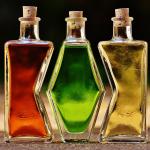 As of 23 December 2016 retailers of non-food alcohol-containing products with the content of alcohol exceeding 25% (except perfumery products and glass rinsing agents) are required to suspend all retail sale of these products for a 30-day period.
The suspension was enforced by Decree No. 195 of 23 December 2016 issued by the Chief State Sanitary Doctor.
This suspension aims to prevent the use of non-food alcohol containing products as substitutes for alcoholic drinks, taking into consideration the recent incident of mass methanol poisoning.
A subsequent clarification issued by the Federal Consumer Protection and Public Welfare Service (RosPotrebNadzor) explained that the suspension only applies to alcohol-containing non-foods that may potentially be consumed as alcoholic drinks. This means that the form of a particular product and its packaging should also be taken into account when considering whether the suspension applies to it. Therefore, the suspension will not apply to dry deodorants, hairsprays in aerosol packaging,  roll-on antiperspirants, self tanning lotions, air fresheners in aerosol packaging, shoe deodorants, wet tissues, body care products (scrubs, anti-cellulite lotions), etc. will not be impacted by this restriction because they have aerosol packaging or are provided with a fixed cover with a roll applicator or are sold in a specific form (gel, mousse, crème or oil) which prevents them from being used as alcoholic drinks.