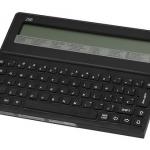 Management of waste electrical and electronic equipment (WEEE management) is gaining more and more importance all over the world. Although Russia tends to lag behind the EU in implementing environmental and waste management regulations, it has recently introduced the concept of extended producer responsibility (EPR) that imposed WEEE management obligations on manufacturers and importers of electrical and electronic equipment (EEE).
As opposed to the EU WEEE management law, no consolidated piece of legislation specifically regulating WEEE management has been adopted in Russia. Obligations of economic operators involved in WEEE management are imposed by a number of different statutory instruments.
The EPR principle has been integrated into the Russian law by implementing amendments to the Federal Law on Industrial and Consumption Wastes (FL No. 89-FZ). As a result of the amendments, manufacturers and importers, as well as some other operators have become responsible for the take back and recycling of products and packaging that these operators place or circulate on the Russian market.
So, how will the economic operators fulfil their recycling and take back targets in Russia? Currently, they may do so by choosing one of the following options:
Establish their own take back and recycling scheme. This means that any manufacturer or importer may create the required infrastructure for the purpose of waste collection, processing and recycling.

Sign an agreement with a municipal waste removal contractor/regional operator

Create (together with other operators) an association of importers and/or manufacturers

Pay the environmental charge (if the operator has not chosen any of the above options)
Which EEE products are subject to recycling targets?
The answer to this question is offered by the Government Direction No. 1886-p dated 24 September 2015. The Direction approved the list of finished products and packaging that are subject to recycling after losing their consumer properties and therefore - subject to the EPR concept.
There are 36 groups of products and packaging included into the list. Each group consists of one or more product or packaging types, each defined by the name and the relevant product HS code. The HS codes are set out by the EurAsian Economic Union Harmonised System of Product Classification Nomeclature (TN VED EAEU or FEACN). There are several product groups that include certain WEEE types. These groups are:
Computers and peripheral equipment (Group 24)

Communication equipment (Group 25)

Household electrical equipment, such as TVs, radio receivers, sound recorders, etc. (Group 26)

Optical instruments and photographic equipment (Group 27)

Accumulators (Group 28)

Accumulator batteries (Group 29)

Electrical lighting equipment (Group 30)

Household electrical appliances, such as washing machines (Group 31)

Mechanically powered hand tools (Group 33)

Industrial refrigerating and ventilation equipment (Group 34)
What are the current WEEE recycling targets in Russia?
Manufacturers and importers must comply with the recycling targets set out by Direction No. 2941-r of 4 December 2015. This Direction sets out the respective yearly recycling targets for each product group included into the list adopted by Direction No. 1886-r. Thus, the 2017 recycling target for Group 24, 25, 26, 27, 30, 31, 33, 34 and 35 is 5% and for Group 28 and 29 (batteries and accumulators) – 15%.
Operators may also fulfil their WEEE recycling targets by recycling any used products belonging to the same product Group, if such products have a similar purpose and/or require a similar recycling process.
Reports on WEEE recycling
Economic operators required to comply with the set recycling targets are also required to regularly report on their compliance to the Federal Service for Supervision of Natural Resources (RosPrirodNadzor) before 1 April of the following year. The reporting procedure was adopted by Decree No. 1342 of 8 December 2015.
So, are you liable to fulfil WEEE recycling targets?
Yes, if you manufacture in Russia or import into Russia any electrical or electronic products included into the list adopted by Direction No. 1886-r.  If, however, you only manufacture or import any packaging included into this list as a finished product and then sell it to a manufacturer or importer who then uses it for their own products, then it is this manufacturer or importer that has to comply with the packaging recycling targets (or to pay the environmental charge) and to report compliance to RosPrirodNadzor).