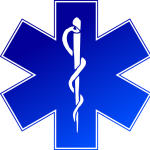 As of 24 November 2017, manufacturers and importers of pharmaceuticals (drugs) are required to comply with the revised drug registration requirements.
The amendments to the drug (pharmaceutical/medicine) registration procedure have been introduced by Order No. 1202 of 2 October 2017.
In particular, the amendments clarify that a "manufacturer" of a medicine is an organization that performs at least one manufacturing stage and has a licence (a permit) for pharma production (if this is required by the national law of the country where the production process is undertaken).
For the purposes of registration, re-registration or an amendment of a registration certificate, it is possible to indicate all manufacturers specified in the original registration dossier (i.e. the one pursuant to which the drug was registered in the reference country) or only those involved in the production process of the drug intended to be sold in Ukraine. 
Manufacturers not indicated in the original registration dossier may not be specified in the registration application or in an application for dossier amendment or re-registration.
It is sufficient to specify both on the packaging and in the registration certificate – only the name and address of the final manufacturer responsible for the release of the batch of medicine in question. Other manufacturers involved in the medicine production may be specified on the packaging and in the registration certificate, if the applicant so wishes.
Law: Order No. 1202 of 2 October 2017 on Amending the Procedure for the Consideration of Registration Dossier for Medicines in Ukraine