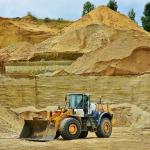 Facilities using subsoil resources are to be required to comply with additional environment protection requirements. The amendments to this effect have been made to the laws "On Nature Protection" and "On Subsoil Resources".
The amendments clarify that a facility may only use subsoil resources if it complies with all applicable environment protection requirements and observes the rights of all other users of natural resources.
In addition, the amendments introduced number of new requirement which subsoil users are required to comply with.
For example, in order to be able to implement any project involving subsoil resources development or a project involving construction, renovation or expansion of a facility that extracts or processes mineral raw materials, a positive conclusion issued by the state environmental expert assessment committee is required.
Also, in order for a facility to be able to use subsoil areas, a license or a product sharing agreement is required. The license or the agreement must explicitly permit the use of the relevant parts of subsoil arrears.
In order to be able to extract common subsoil resources (e.g. sand), facilities must agree the extraction conditions with the local authorities (khokimiates).