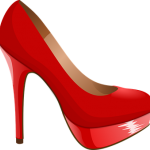 As of June 2017 (the exact date is not yet known) footwear (shoe, etc.) manufacturers and importers are required to comply with the adopted Technical Regulation on footwear safety in Uzbekistan. When the TR enters into force, all other regulatory instruments containing footwear safety requirement will remain in force but only in parts that do not contradict the provisions of the adopted TR.
All sanitary certificates (hygienic certificates) issued for footwear products before the date the TR enters into force, will remain valid through their normal validity period.
The adopted TR contains a number of safety requirements applicable to footwear products, such as mechanical safety requirements, biological safety (water resistance) and chemical safety (migration of hazardous substances from footwear materials).
Safety requirements for footwear intended for children and adolescents are set out in a separate chapter.
The adopted TR also imposes requirements for the packaging and marking of footwear, its identification procedure, sample taking and testing.
The authorities responsible for the enforcement of the adopted TR are the Uzbekistan Agency on Metrology and Certification, the Ministry of Healthcare and its territorial bodies and some other authorities acting within the scope of their competencies.
Law: Technical Regulation on the Safety of Footwear in Uzbekistan, adopted by Decree No. 5 of 5 January 2017