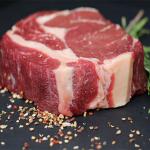 On 23 January 2018 Technical Regulation on the Safety of Meat was published. The TR starts to apply 18 months after the date of its publication. The TR applies to meat and meat products in general.
The TR provisions does not apply to the following meat and meat products:
• slaughter products and meat products produced by individuals for personal use without the intention of their further distribution;
• food and biologically active food additives, medicines, animal feeds, products not intended for food purposes, which is manufactured with the use of or based on slaughter products;
• food products produced by catering organizations (public catering), manufactured with or on the basis of slaughter and meat products, intended for sale in the provision of services, as well as in the sale of said food products;
• food products, in which, according to the formula, the content of meat ingredients is less than 5%.
In order to comply with the adopted TR meat manufacturers and importers are required to revise the text of the TR and prepare their products for certification (obtaining a sanitary certificate).
All sanitary certificates issued before the Technical Regulation entered into force are to remain valid during their normal validity period.
Law: Decree No. 36 of 22 January 2018 on the Safety of Meat and Meat Products