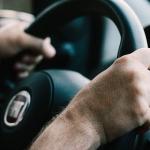 As of 1 January 2018, all drivers of vehicles that belong to organisations will be required to undergo retraining at least once every 2 years.
As of 1 July 2018, if a driver of any company vehicle does not have a required certificate confirming his or her retraining, they are to be subject to an administrative charge.
In order to ensure effective implementation of this requirement, a special training system – Avtotest 3.0 has been developed.
Law: Decree No. 693 of 4 September 2017 on the Further Improvement of Driver Training and Retraining System and Introduction of Innovative Training Methods