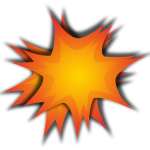 Decree No. 360 of 6 June 2017 regulates, among other things the procedure for the issue of permits for handling or using explosive materials.
The permit is to be issued by the specially authorized state agency – "Sanoatgeokontechnazorat".
A permit holder is required:
to comply with regulatory requirements in the area of technical regulation, industrial safety, radiation safety and subsurface protection requirements;

to have sufficient financial and technical means and qualified personnel in order to perform the intended type of activity;

to perform only the types of activity subject to a permit, that have been specified in the permit;

to notify the authorities within 7 working days, if the applicant has changed its name or postal (registered) address;

to pay the required permit issue fees (except permits that are not subject to a fee).
The state agency "Sanoatgeokontechnazorat" issues permits for the following operations involving explosive substances and materials:
Explosion works and/or works with explosive materials;

Manufacture of simple granulated and water-containing explosives at facilities performing explosion works;

Certificates for purchasing explosives materials;

Certificates for the operation of storage areas with explosive materials; and

Permits for the use of imported explosives.
The Ministry of Internal Affairs (and its local bodies) issues permits for the following operations involving explosive substances and materials:
Permits for storage of explosives;

Permits for the transportation of explosives; and

Permits for purchasing of explosives.
Conditions for issuing a permit for works involving the use of explosives include the availability of planning documentation and the schedule of explosion works, record keeping of income and disposal of explosive materials, etc. 
A permit for works involving explosive materials is issued by the authorities free of charge.