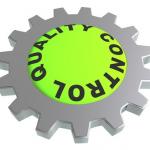 As of 10 December 2017, product manufacturers (and not suppliers, as is currently the case) are required to declare compliance of their products and it is the manufacturers, rather than suppliers, who will be responsible for compliance of their products with all applicable statutory requirements and for the accuracy of all declared product properties.  
The amendments to this effect have been adopted by Order registered under No. 1465-3 of 4 September 2017. The Order amended Regulation on the Procedure for Declaring Conformity of Products with Safety Requirements adopted by Order No. 83 of 4 March 2005 (registration No. 1465). 
The adopted amendments are transferring, as of 10 December 2017, the obligation to declare product compliance and the liability for product safety from product suppliers to the manufacturers. This means that starting from 11 December 2017, manufacturers will have to implement a set of measures aimed at ensuring product safety and perform the required conformity assessment procedure. After issuing a declaration of conformity, the manufacturer is required to ensure that the whole production process guarantees product safety and compliance with the applicable statutory requirements.