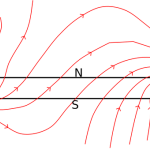 As of 30 May 2017, manufacturers and importers of certain types of electrical and electronic equipment (including ICT equipment and domestic appliances) have to comply with the adopted electromagnetic compatibility requirements.
The Cabinet of Ministers of Uzbekistan adopted Decree No. 389 approving Technical Regulation on Electromagnetic Compatibility (the EMC TR) on 21 November 2016.
General provisions (Chapter I)
The purpose of the EMC TR is to ensure that electrical and electronic equipment complies with the adequate levels of electromagnetic compatibility (EMC). It also sets out unified requirements to ensure protection against electromagnetic disturbance.
The EMC TR applies to the following products: 
heavy industry, power and transport engineering products;

electrical equipment;

electrical machinery;

chemical and petroleum engineering products;

computer equipment;

metalworking and woodworking equipment;

general and special purpose devices and means of automation;

construction and municipal engineering products;

automotive industry products;

technological equipment for light and food industry;

household appliances;

traffic management equipment and equipment intended for maintenance of agricultural machinery;

marine equipment;

electronic household equipment;

radio-location equipment;

radio-navigation equipment;

nuclear equipment;

aviation equipment;

space and rocket technology equipment; and

medical equipment.
Products that are excluded from the scope of the EMC TR include product components, EMC-passive products (listed in Annex No. 1 to the EMC TR) and certain types of military purpose products.
Annex 1 includes the following products: wires, cords, cables and cable assemblies; electric batteries; headphones and speakers without the amplification function; protective equipment, capacitors, quartz watches, incandescent lighting, plugs, sockets, fuses, switches and circuit breakers, passive antennae for radio and television sets.
Safety requirements (Chapter II)
Manufacturers are required to ensure that electromagnetic interference does not exceed the permitted levels when products are used in accordance with their intended purpose.
Manufacturers must also ensure that products are resistant to electromagnetic interference (i.e. have "noise immunity").
Safety requirements also include those pertaining to the protection of the environment during manufacture, transportation, storage, disposal and destruction of equipment.
Packaging, labelling and technical documentation
The packaging must be designed in such a way that ensures safety of the product during storage and transportation.
All products must be clearly marked and such marking must remain on the product for the whole period of service.
The marking must contain the following:
product name, type, model, modification, trade name;

name and trademark of the manufacturer;

country of manufacture;

operational voltage or voltage range;

type of current (if nominal frequency is not specified);

degree of protection against moisture and solid particles;

safety symbols and disposal methods for chemical power sources (the batteries or accumulators);

nominal energy consumption, net power or rated current;

conformity sign (for products subject to certification);

serial number;

product weight.
Other requirements
Chapter IV imposes requirements for the electromagnetic compatibility and Chapter V – requirements pertaining to equipment identification, sample-taking and testing.
Annex 2 sets out the allowable levels of electromagnetic emissions for products that are in scope of the EMC TR.
Transitional provisions (Chapter VI)
All certificates issued for products subject to the EMC TR before the TR entered into force (i.e. before 30 May 2017) will remain valid:
During their normal validity period (for certificates issued for mass produced equipment); and
During the period, the relevant batch of products remains on the market (for certificates issued for separate batches of products). 
Law: Technical Regulation on Electromagnetic Compatibility, Decree No. 389, 2016