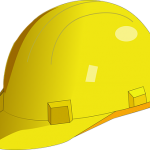 The Ministry of Occupation and Employment Relations is planning to implement ten ILO Conventions and to generally revise the national occupational safety legislation.
Plan of Comprehensive Measures aimed at improving the efficiency of state labour protection bodies provides for the possible implementation of certain ILO Conventions and for the revision of labour safety legislation.
In particular, the following ILO Conventions may be implemented by Uzbekistan in the near future:
Workmen's Compensation (Accidents) Convention, 1925 (No. 17)

Labour Inspection Convention, 1947 (No. 81)

Migration for Employment Convention (Revised), 1949 (No. 97)

Convention C129 - Labour Inspection (Agriculture) Convention, 1969

Holidays with Pay Convention (Revised), 1970 (No. 132)

Tripartite Consultation (International Labour Standards) Convention, 1976 (No. 144)

Workers with Family Responsibilities Convention, 1981 (No. 156)

Home Work Convention, 1996. (No. 177)

Maternity Protection Convention, 2000 (No. 183)

Framework for Occupational Safety and Health Convention, 2006 (No. 187) and

Protocol of 2014 to the Forced Labour Convention, 1930

 
In addition, there are plans to revise labour and occupational safety legislation by amending the Labour Code and revising provisions regulating home workers, temporary employment contracts, and a number of other labour law issues.